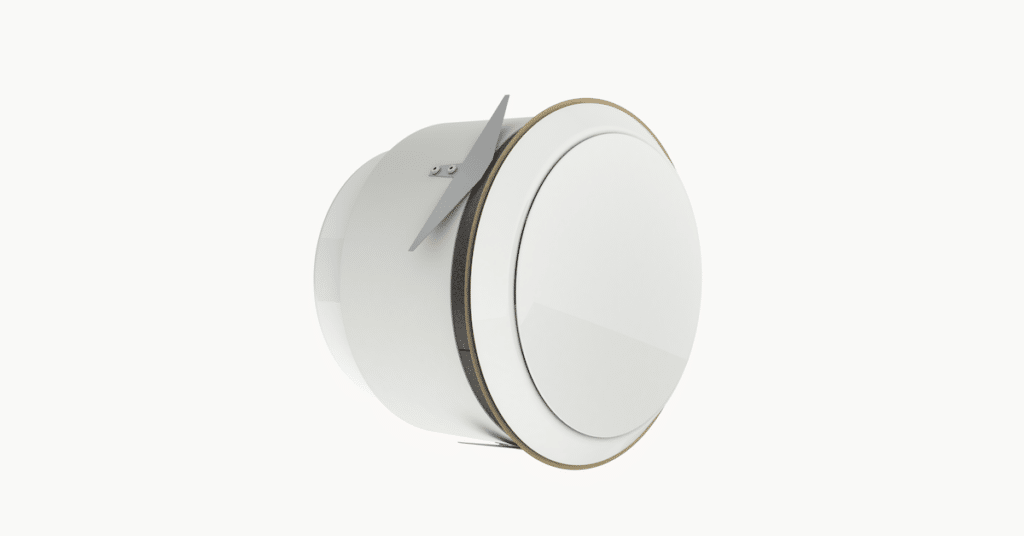 Rf-Tech has recently introduced the SC-S, a circular fire damper cartridge designed for installation within fire-resistant suspended ceilings. This exceptional product has undergone successful testing (in accordance with the EN 1366-2 standard) in suspended ceilings offering fire resistance for durations of 30 and 60 minutes (certified as per EN 1364-2). These tests were conducted on ceilings constructed with 2 layers of 12.5 or 15 mm type F plasterboards.
Fire-resistant suspended ceilings are frequently employed to safeguard wooden and steel structures or to conceal technical installations. The SC-S was rigorously tested with diverse brands of suspended ceilings, including Gyproc (Placo), Siniat (Promat), and Knauf.
The SC-S stands out as an innovative, lightweight solution complete with a finishing valve and collar, which facilitate swift and effortless installation. This new damper cartridge is applicable for both air supply and return air and is available in 4 sizes: 100, 125, 160, and 200 mm. Compatibility with other plastic finishing valves is assured, and the use of an alternative finishing valve is acceptable, provided it doesn't hinder the operation of the damper blades.
The launch of the SC-S signifies Rf-Technologies' addition of yet another innovative fire damper to its array of products. This novel offering results from clever design strategies aimed at enhancing applications and improving the efficiency of our fire damper line.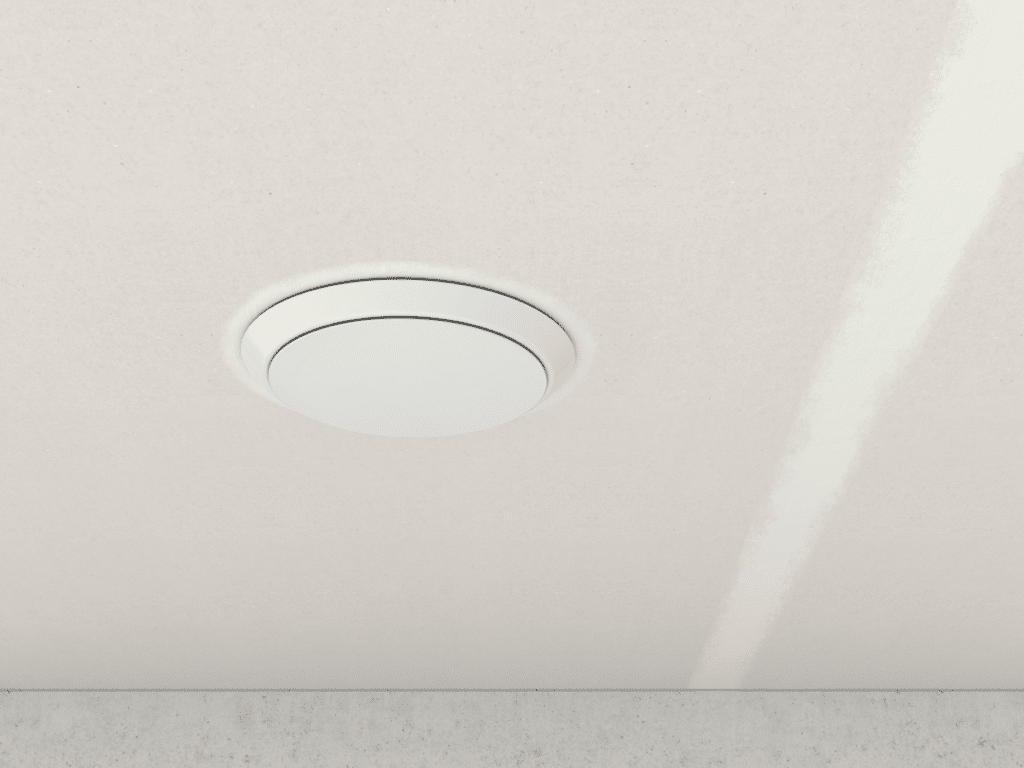 Product Features & Benefits:
Designed for fire damper installation within system ceilings
Offers a straightforward and speedy installation method
Uniquely tested and certified for use in fire-resistant system ceilings
Lightweight design, compatible with leading brands of fire-resistant suspended ceilings
Certified for a wide range of installation methods in fire-resistant system ceilings
Cost-effective solution
Applicable for both air supply and return air
For comprehensive details about the SC-S, including its range, dimensions, operation, mechanisms, options, installation, and classification, visit the SC-S product page on our website.